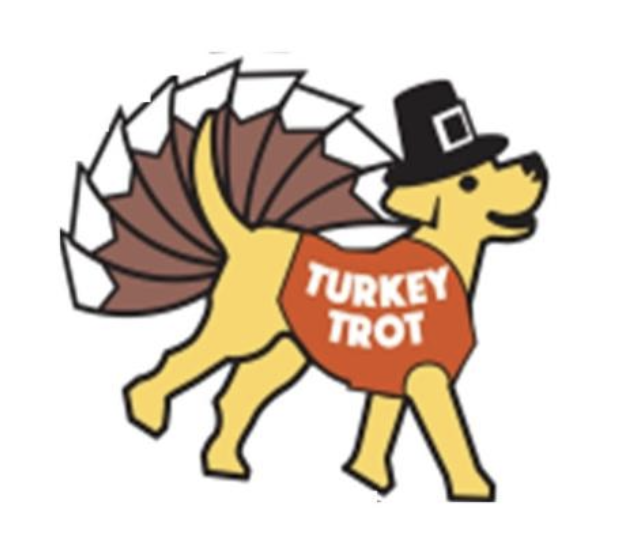 These events allow ANYONE, ANYWHERE, to support DSA by completing one mile during the week of the USA's Thanksgiving for Sparky's Turkey Trot, and/or five miles during the month of December for the Mile Gobbler.
Sparky's Turkey Trot human participants receive a medal, and Mile Gobbler canines are rewarded with a patch (and/or rocker patch noting the year) to show off their hard work.
These virtual races are completed "on your honor" – that means no log is required for the events and participants can complete their mile(s) on their own schedules – the mile(s) do(es) not need to be completed all on the same day and may be run, walked, biked or any combination of those.
While a log is not required for these fundraising events, the miles may be counted towards future DSA badges and/or titles provided the requirements for the badge/title are fulfilled (See the Trail Dog Titles Guidebook and Trails & Outdoors Badges information for more details).
Medals and patches are mailed out after the race by the race organizer (a DSA volunteer) and all proceeds from these events go to furthering the mission of Dog Scouts of America.
Click here to register for the upcoming Turkey Trot and/or Mile Gobbler