Saturday, March 19th
At 3 P.M.
Southside Park
Tyler, TX
(By Shiloh Road)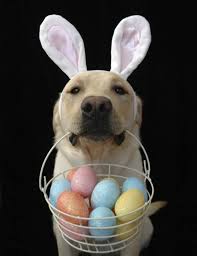 Bring Your Own Basket!
All doggy ages welcome!
Join us for fun in the park!
An Easter egg hunt is something you and your dog will do together. You can teach your dog what this new game is and at the same time, you can prevent your dog from getting too greedy with the eggs. Plus, you'll have fun playing together.
ALL dogs must be able to present current rabies vaccination and remain on-leash at all times.